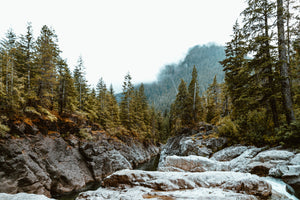 TRUST
When you embark on any adventure, you need to TRUST your equipment
SuperBungees are TRUSTED by a top East Coast Research Institution, a Certain Space Exploration Company, a Leading Worldwide Boat Manufacturer, & Countless People Who Just Like to Get Stuff Done. Find us in Quality Independent Retailers Across the Nation, or just Click Below:
Holiday Specials
Shop All
SuperBungee Action Animated
SHOP BUNGEE CORDS BY CATEGORY
Buy Bungee Cord Multi-Packs and Save
WHAT OUR BUNGEE STRAP CUSTOMERS ARE SAYING
These SuperBungees are slick! I'll be putting an order in for more…I noticed with SuperBungee that storage is going to be a lot better because they're smaller when retracted.

Brian Keiser, " Founder of Trash Daddy "
We use SuperBungees for all sorts of jobs at the Goodyear Blimp Hangar and they work great!  So much better than ordinary bungees.

Akron Maintenance & Service, Inc
SuperBungee Cords are to regular bungees what the iPhone is to flip phones.  I love these things!  When you get some, you will throw your ordinary bungees in the trash!

Len Howser, " 95.5 the Fish Radio Host "
It took 3 of the old bungee cords to secure gas cans in the back of my truck, but it only takes one SuperBungee Cord! SuperBungee is so much easier and more convenient!

D. Rector
Excellent services, is my first time buying from this store, l got my product in good shape wit very convenient process.

Alex
SuperBungees are FAR better than ordinary bungee cords for three key reasons: DURABILITY, STRENGTH & STRETCH.
Even so-called "heavy-duty" bungee cords can't touch the strength of a SuperBungee. With the body of SuperBungees having a breaking strength of over 1,000 lbs., a single SuperBungee is stronger than several normal bungee cords, ensuring your valuables are safe and secure. Plus, the patented pleated braid keeps the elastic from stretching to max capacity, making SuperBungee a much safer option. Speaking of stretch — the pleated design allows SuperBungee cords to stretch over five times their relaxed length! Even most custom bungee cords cannot stretch that much. There's no reason to settle for other bungee straps. We also offer several different SuperBungee categories to make sure every customer is covered:
Did we mention that SuperBungee cords are also UV resistant? Their protective outer covering prevents wear and tear while also resisting UV rays. And the applications for these heavy-duty bungee cords are nearly endless, allowing you to secure all sorts of large, heavy items, such as furniture, appliances, cargo and anything else you're hauling. They're also easy to use and unlikely to damage anything they've secured.
With unmatched durability, strength, stretch and safety, you can't go wrong with SuperBungee straps.
Whether you need Standard, Professional or Marine-Grade bungee cords, or you want fitness bands that can handle intense workouts, you can trust SuperBungee. Check out all the different lengths and models we offer and get your bungee cords today so you can see the SuperBungee difference!
Retailers & Buyers of Bungee Cords
SuperBungees sell well in stores on the West Coast, East Coast and everywhere in between. We've got Sales Data to Prove it: 157% Subcategory Margin Growth in 3.5 Years are the results for one Midwest hardware/general store since adding SuperBungees in Oct, 2019. Also, a new West Coast builder's supply store sales exploded! Don't miss out on igniting a stagnant category, contact us for wholesale pricing!
Learn More
Custom Heavy Duty Bungee Cords
Engineers, Inventors, Product Managers & Researchers: do you have a special need for a custom bungee with unparalleled functionality & durability? We can work with you to design custom cords with your specific size, stretch, ends, & other specs, and make as many as you need. Multiple industries already rely on SuperBungee for their custom cords. Let's discuss the possibilities!
Learn More